My voice.
Your script.
The world listens.
Jody Lebel
Professional Voice Actor
Age range: 35-75 years.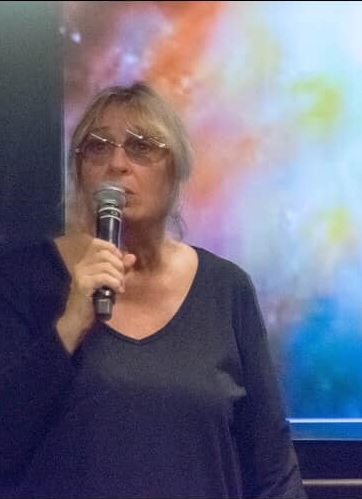 Does your script scream for a  snarky co-worker, or a playful girlfriend? How about a frustrated consumer?  Or a happy wife?  School teacher?  News caster?  Travel agent?  Senior citizen?
Whatever your script demands, Jody has the vocal range and acting ability to carry your message with conviction. Drawing from her 25 years as an author, stage actor and director, Jody produces an engaging yet relatable voiceover suitable for eLearning, commercials, explainer videos, corporate narration, and more.  She also shines as a children's book narrator, bringing the characters to life.
From her studio in the West Palm Beach area Jody produces production-quality audio in all major formats with fast turnaround. She can connect remotely for directed sessions over Source-Connect or Skype or most any web-based communication platform. And she can easily commute to all of South Florida for studio sessions.
Easy to work with, reliable and professional; let Jody's voice deliver for you.
Voice Over Genres
Commercial
eLearning
Explainer videos
Corporate narration / Industrials
Audio books
Trailers
Promos
GPS/virtual assistant/phone systems
Health and wellness
In the Studio
Scarlett Solo Studio microphone
Focusrite third-generation Audio Interface
Dedicated whisper room
Dell HP running Audacity
Noise floor under -60dB
Voice Profile
Female adult, middle age
Friend/girl next door
Calming authority
Trustworthy/approachable
Whimsical/charming
Sexy or sweet
Bad-ass with attitude
Such a lovely voice. Excellent reading and technically perfect. Look forward to receiving more work from you.
Nice job! You hit the character perfectly.
a very marketable sound – warm, friendly, soothing and maternal, yet also a bit quirky. Jody is bright and engaging. I would recommend her to any voiceover client."
Get in Touch
Jody would love to hear about your project and will work with your budget.
Or, contact Jody directly:
(561) 531-3373